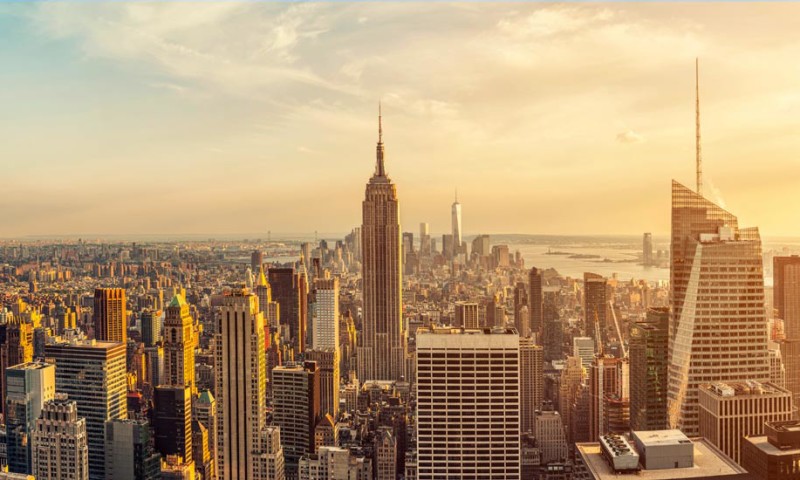 New Partners in New York City
Leadership in Argument-Centered Education has worked with teachers and administrators on argumentalizing classroom instruction to raise rigor and college-directedness in a swath of states and localities, with Chicago being clearly the largest site.   This school year, though, ACE has entered into its first contracted partnerships with schools in the largest school system in the nation.
Middle school teachers at Brooklyn Laboratory Charter School (LAB) have been reviewing recommendations for argumentalizing their specific unit and lesson plans this trimester and incorporating ACE resources. And Argument-Centered Education has conducted workshops for the school's Teaching Fellows and Faculty at their campus near downtown Brooklyn. LAB Co-Founder and Executive Director, Dr. Eric Tucker, describes the importance of ACE as follows: "Literacy is the academic skill upon which all knowledge acquisition rests. ACE helps ensure that the hours we devote each day to targeted, college-level literacy will support students to read with comprehension and insight, as well as analyze and effectively respond to texts across disciplines. The support ACE offers compliments our emphasis on building knowledge through content-rich nonfiction; reading, writing, and speaking grounded in evidence; and regular practice with complex text and academic language. Argumentation spurs meaningful engagement with foundational texts and global conversations allows our middle school scholars to learn academic vocabulary, gain command of evidence, conduct text analysis across disciplines, and study problems grounded in real-world contexts." "We have an impressive collection of educators leading the classrooms of this school," adds Middle School Director Jonathan McIntosh, "and everyone here is excited to be working with Argument-Centered Education to build out their effectiveness in using the rigors of argument to enhance our differentiated learning environment and to incorporate new resources."
InnovateEDU of New York City, the sister organization of Brooklyn LAB is also working directly with Argument-Centered Education, drawing on ACE expertise to help infuse argumentation throughout the curriculum and instruction of the new charter high school that it hopes to open in the fall, 2016. According to InnovateEDU Executive Director, Erin Mote, "Argumentation ensures rigor by consistently asking students to support their thinking with evidence, to subject their thinking to skepticism and counter-argument, to rise to the challenge of refuting opposing views, and to be capable of evaluating competing claims on the basis of the strength of evidence. Argument can help provide integration and cohesion across disciplines, connecting all content areas by asking students to employ argumentation skills to achieve and to demonstrate comprehension." Eric Tucker, who is also leading the design of high school academic programs for Brooklyn LAB concludes, "I have worked with [Argument-Centered Education founder] Les Lynn for close to two decades on argument education and respect him for being a national leader in the field. I'm so glad that we're able to tap into his knowledge and experience in the exciting new venture that InnovateEDU is undertaking in its efforts to re-think what a high school should look like, placing both joy and rigor at our new school's heart."
Argument-Centered Education is proud to be partnering with these forward-thinking, next generation education institutions, working to transform K-12 education in the Big Apple.