'Game Change,' Presidential Politics, and the Use of Guided Reflection Questioning
As part of our work with schools to take an argument-centered approach to the election season and the civics and history implications it has we are working with a partner high school on a unit on the definitive account of the 2008 campaign cycle and the election of Barack Obama, Game Change, by John Heilemann and Mark Halperin.
The primary issue that our argument-centered unit revolves around is:
What is the most important factor in being elected President in modern American politics?
We have had students read selected chapters from this college-level journalistic document.  Then, they've worked in pairs and in groups to respond to and discuss a series of what we call Guided Reflection Questions.  These are examples of organizing content instruction around argument: the questions all in some way or another connect to the issue at the heart of the unit: what are the most important factors in winning the modern American presidency?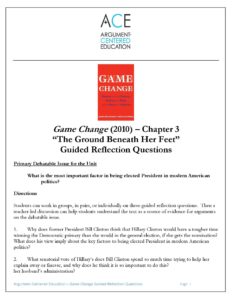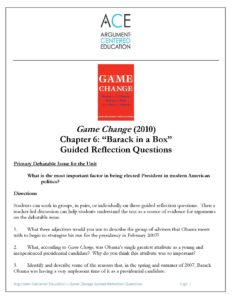 We also have used clips from the "Game Change" HBO film version, directed by Jay Roach and released in 2012.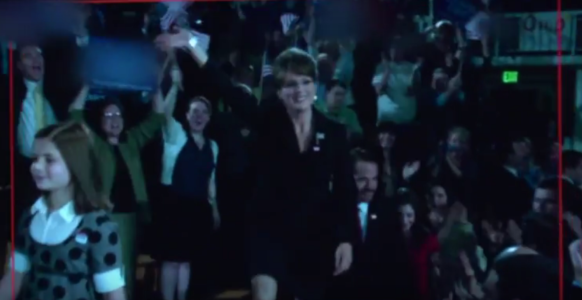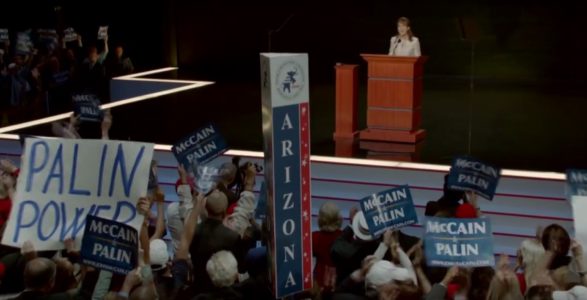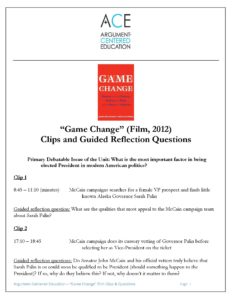 Ultimately, students generate evidence-based arguments based on their deepened knowledge of the 2008 election of the first African-American president in American history, an election that ushered in a new kind of media-created candidate, according to Game Change.  These arguments advance students' assimilation of skills and knowledge related to the politics and civics of our current age.