Setting Aside the Circus: Using Argument Analyzers to Study the 2016 Presidential Debates
"It's a total mess," said Brent Wathke, sitting in his humanities classroom at DeLong Middle School, in Eau Claire, Wisconsin. "Honestly, I can't wait until it's over." Mr. Wathke is one of countless teachers across the country who have anguished over the dark and sometimes shocking tone of the presidential campaign. Like many, he has searched for ways to talk about it in class. Some teachers are planning mock debates before the election; others, like Mr. Wathke, fear that the format could invite students to spout insulting rhetoric.

— New York Times, October 19, 2016, p.A10
We feel your pain.  The presidential debates this election cycle have often been a lot like the broader campaign itself: ugly, non-substantive, insult-centric, rancorous, and inappropriate for minors.  Despite our work with schools on debating and argumentation in the classroom, we get why many educators have written off the presidential debates as a productive field for civics teaching and critical thinking practice and development. But the democracy on display in this campaign and in the debates in particular is the only democracy we have.  It is, for better and (seemingly much more) for worse, the current condition of our polity.  Il nous est.  And, further, turning away from the campaign and the debates models for our students the very disengagement that so many in civics education, and in education more broadly, decry.  The stakes are very high in this election in particular: are we comfortable modeling for our students that we'd rather not get involved, we'd rather stay outside of or above the fray?
Though it has been the minority of minutes, certainly, there has actually been some issues-based debating in each of the first two presidential debates (on September 26 and October 9).  Those portions of the debates have prompted Argument-Centered Education to create for its partner schools the Argument Analyzer Activity.
In the Argument Analyzer, students work individually or in pairs to complete the Argument Analyzer Form for each clip of the debate that you screen and discuss with your class.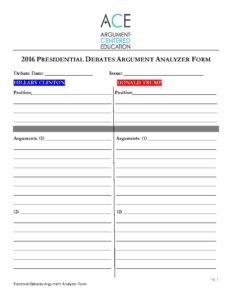 Argument-Centered Education has created three clips for the second debate (the one that took place on October 9, in a town hall format), and we will be creating and posting several more for the third debate, to take place on October 19.  Each clip is devoted to a single issue, and pares away all (or almost all) of the personal attacks and name-calling so that it is the argumentative exchange that Hillary Clinton and Donald Trump have on that issue.  Students have to infer and summarize each candidate's position, the arguments for their position, and how they respond to their opponent: how they critique their opponent's position and rebut their opponent's arguments.  This is all done on the Argument Analyzer Form.
The issue clips from the second debate are these:
Islamophobia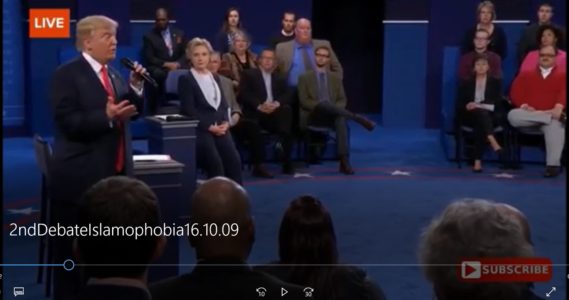 Health Care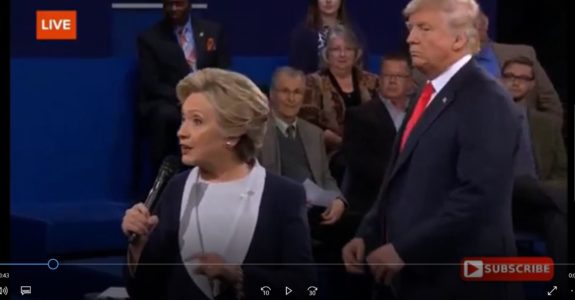 Syrian Civil War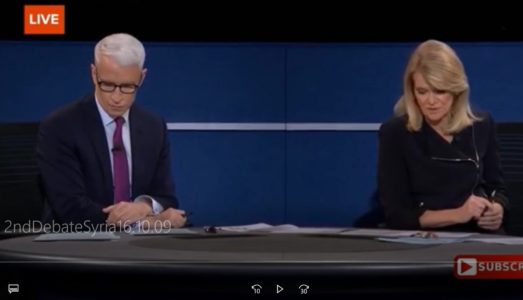 A model Argument Analyzer on the Islamophobia exchange in the second debate looks like this.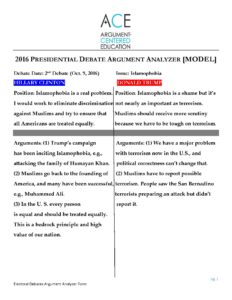 Examining this model, particularly while watching the issue clip on Islamophobia, several salient points emerge.
Candidates' positions often have to be inferred
Trump doesn't make explicit how he would respond to the problem of Islamophobia, for example, but the totality of his response makes the model summary an accurate account of his position.
Arguments are not structured as claim-evidence-reasoning
Candidates provide their "rationale" for their positions often in a loose, sometimes meandering way, but as students become more experienced and skilled in reading for and making evidence-based arguments, they will become increasingly dexterous in giving these implicit arguments a more discernible form.
Arguments in electoral debates are often made up of more reasoning than evidence
Candidates usually do not support the claims they make in electoral debates with facts or figures — the objective reference to reality we call "evidence," in academic argument — and when they do, it is rare that they source or cite their evidence. (However, it is because of this dearth that when they do it can be especially effective.)  Candidates do, though, support their claims with some form of — or what they believe to be — logical reasoning or analysis.  So their argument structure, as is true of most of the arguments on this model Argument Analyzer, is claim – reasoning rather than claim – evidence – reasoning.
Responses in electoral debates, just like refutation in academic debates, is key
To analyze and evaluate these exchanges in the issue clips, most often it is the quality (responsiveness, depth of thinking, etc.) in the responses that gives the exchange the most weight.  Students have to be careful to be accurate and objective when listening for and summarizing these responses.  They usually determine who gets the better of the exchange, as they certainly do on Islamophobia in the second presidential debate.
Third and Final Debate (Oct. 19, 2016) — Issue Clips
Second Amendment/Gun Rights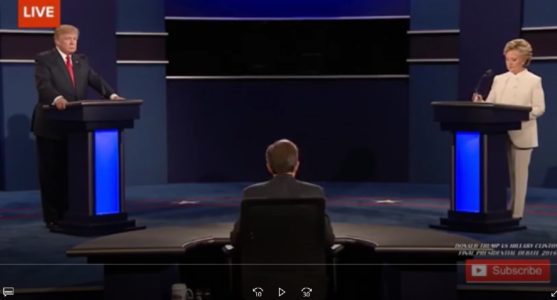 Immigration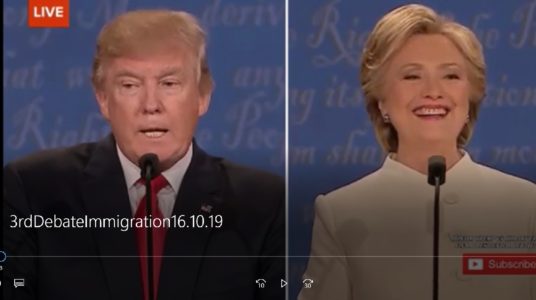 International Trade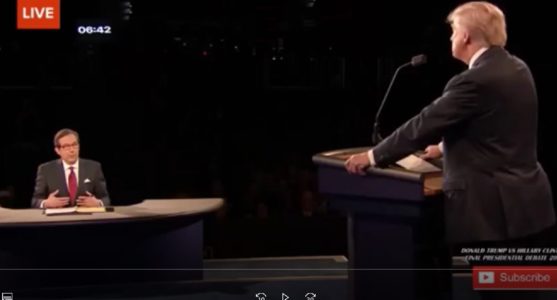 Election Rigging