Announcing New Resource Access Plans
Most of Argument-Centered Education's partnerships with schools, networks, and districts involve our three-tiered service model: curriculum re-design, collaborative professional development, and implementation coaching and support.  This year, though, we have gotten inquiries from prospective partner schools around the country who are mainly interested in access to argument-centered resources.   We are therefore now offering two Resource Access Plans.  These plans afford access to an extensive library of instructional resources for all teachers at a single school, across disciplines and grade levels.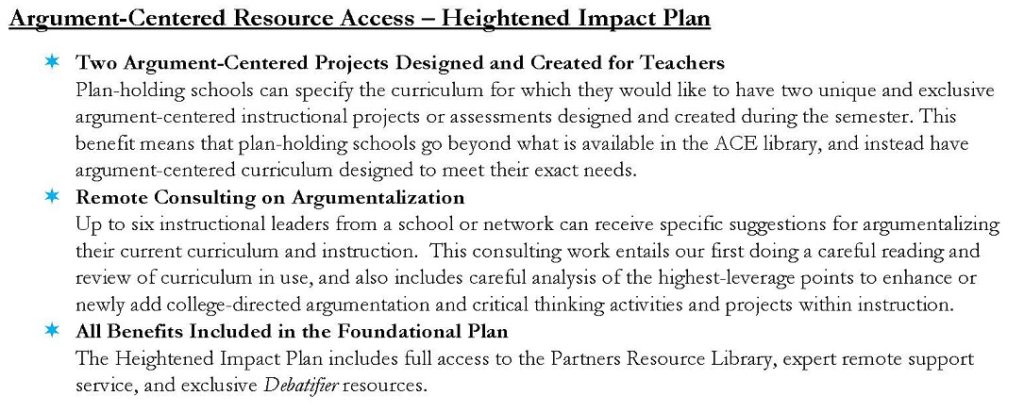 Please contact us for further details and pricing, which can vary with the size of the partner school or number of schools in a network or district interested in the plans.
312-646-2180
info@argumentcenterededucation.com