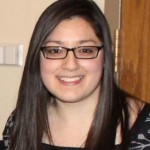 Yanelly Villegas, project coordinator, obtained her B.A. in Political Science with a minor in Communication, from Northern Illinois University. She is currently working on her M.A. in Communication, also from NIU.
Yanelly graduated from Kelvyn Park H.S. in Chicago Public Schools, where she was one of the city's top neighborhood school debaters. Yanelly continued her debate experience at NIU, competing for their forensics team.
Yanelly was recruited as a graduate assistant through the Department of Communication and has served as an assistant debate coach at NIU for two years. Additionally, she serves as a classroom-based consultant for an interdisciplinary argument-centered collaboration between the Accounting and Communication departments at NIU. She has written and helped implement argumentation-based curriculum in use in accounting courses at the university.