An Endangered Species Poster Project, Argumentalized
Last month the science department chair at one of our partner schools — Daniel Hale Williams College Prep — worked with us to argumentalize her excellent and engaging poster project on endangered animals in her environmental science course.  The result upgraded the project by integrating more critical thinking, social learning, and intentionality about bringing evidence together with thoughtful claims about the species' possible extinction that students study and work on.
Students choose an endangered species to research, study, work on, and ultimately produce an argumentalized poster on to present to their peers, from the following list.
Amur Leopard
Asian Elephant
Black Rhino
Bluefin Tuna
Green Turtle
Indus River Dolphin
Malyan Tiger
Mountain Gorilla
Saola
Sei Whale
South China Tiger
Sumatran Orangutan
Western Lowland Gorilla
The Endangered Species Poster Project handout includes both a template for construction of the poster and a grading rubric.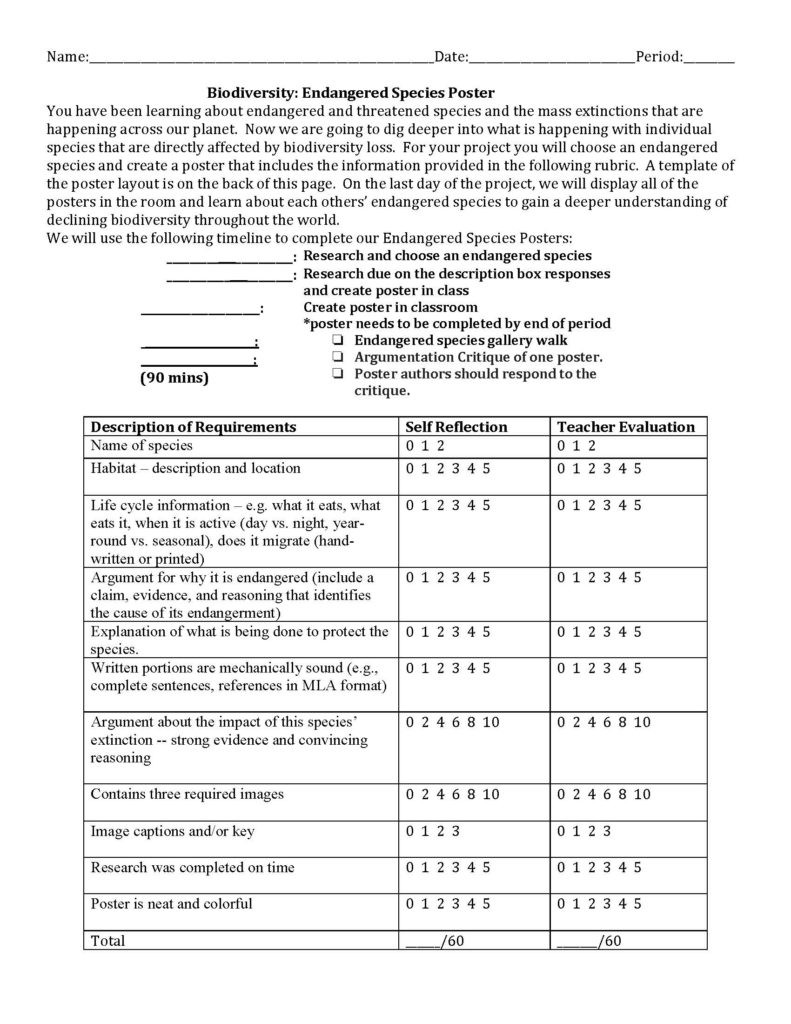 Students have to make two arguments in their poster, on which they are directly assessed: the cause of their species' endangerment and the impact that their species' extinction would have on the environment.  Their templatized poster has to include sourced evidence to support claims on both of the dimensions of their species' endangerment.
After students have researched, studied, built arguments on, and produced their poster about their endangered species, students perform a gallery walk to examine and learn from the work of all of their peers.  They are then assigned another student's poster to critique.  They should use the Endangered Species Poster Critique Form to organize their critical thinking and analytic response to the poster.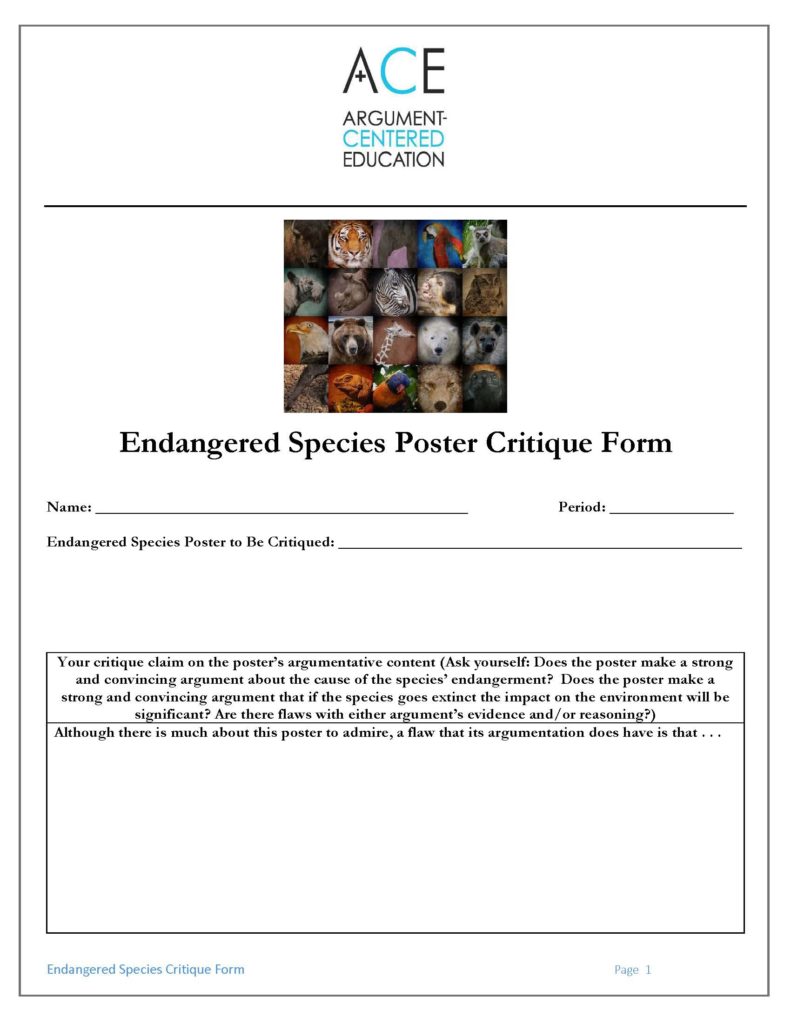 Critique forms include respectful language stems to help students remember that the objective of criticism in an academic context is not destructive but rather constructive.  The critique should acknowledge the successes of the student's work that is being examined , but it should also subject that work to close and analytical review, offering up ideas that identify potential flaws or gaps in its thinking.  Critiques are in this way a fundamental way of activating critical thinking and social learning.
When the critiquing is complete, students offer their critique form to the student who created the poster.  The poster creator then responds to the critique, using the Endangered Species Poster Response Form.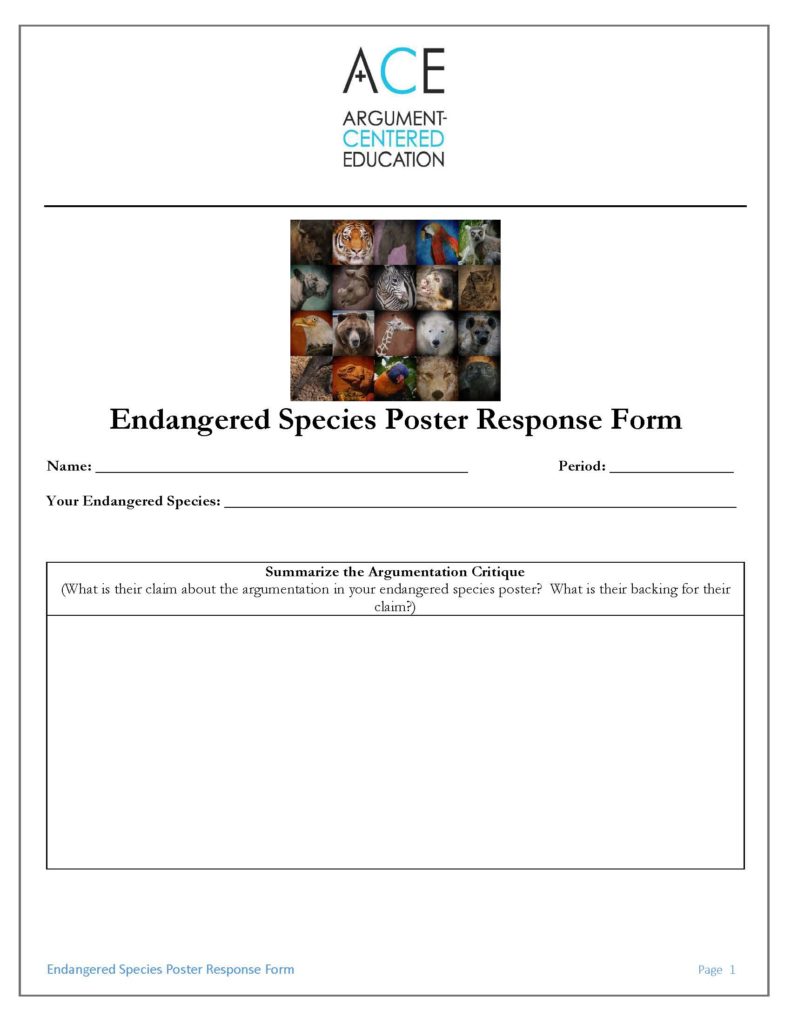 Responses to critique extend the process of argument-based critical thinking, and enable students to both think through the review of their work from another students and to revise and improve their own work as a product of this process.
The Endangered Species Poster Project, authored by the Williams Prep science department chair, has become an exemplar of argument-infused science instruction and was implemented with thorough success last month at this rising neighborhood high school on the south side of Chicago.